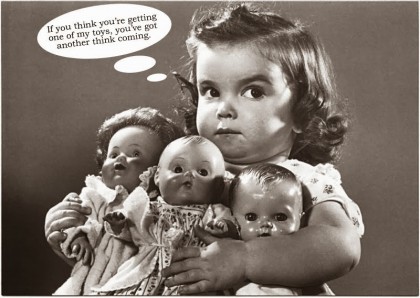 One of the things that characterises the inhouse recruitment community is their willingness to come together at events like RecFest and Tru to share experiences and learning.
Why don't their agency counterparts do the same thing and share some of their best practices?
Are they worried they're going to give away some kind of magic ingredient?
The only agency events I see are organised by people like the REC, APSCO and Elite Leaders.
And with the greatest…
Read more about "What can agencies learn from inhouse recruiters?"
It would seem that most recruiters that have lost their 'trainee' tag don't like KPIs.
Like most people in high-pressured jobs, they just want to be left alone.
More specifically they want to be left alone by managers who learnt how to do recruitment back in the days when the kind of training you can still buy from The REC was still relevant.
But as we know, when it comes to change, the recruitment agency sector moves slowly. Unless that change is cheap…
Read more about "The problem with KPIs"
I recently got involved with a group of recruitment agencies to help them attract attention from professionals who'd like to grow, either as Business Developers or as Recruiters.
The holding company is called Elliott Masters. They're based in London and they have 6 different recruitment businesses.
The 3 that are actively recruiting right now are:
Channel 3 Group – a specialist management consultancy that provides IT advisory, programme delivery and…
Read more about "Recruiter. Jobs. London."