Ever since LinkedIn facilitated the uploading of images, it seems like it's getting overrun with inspirational messages posted and 'liked' by what I can only assume are people desperate to create some kind of goal-post for their sad, empty, pot noodle-eating lives.
Many of them seem to fetishise rich people like Richard Branson or Warren Buffet. Which is ironic because I'll bet you a pound to a bucket of pigshit that neither of those two ever sat around…
Read more about "Enough with the sanctimonious bullshit"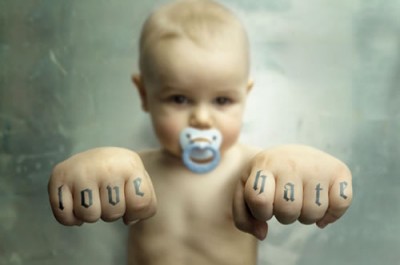 Depending on what statistics you read, some 55% of applicants believe the standard of recruitment practice has declined.
I'm surprised it's that low.
Creating a good candidate experience has become the latest trend in recruitment – there's even an awards function dedicated to it. Or in other words, recruiters finding yet another excuse to dress-up and pat themselves on the back for not pissing-off as many people as their competitors.
The rationale…
Read more about "Should recruitment agencies be bothered about the candidate experience?"
You have the opportunity to talk to a new potential client. They have a job to fill and they've decided that they're going down the agency route.
A classic selling situation.
Except that it isn't for the vast majority of recruitment agencies – because they've got nothing to sell.
Most recruitment agencies default method of doing business is contingency – meaning they'll only charge a fee if they find the candidate who is hired.
Given that an agency will…
Read more about "Why recruitment agencies can't sell"