There's been a gradual dumbing down in advertising – and not just recruitment advertising.
But it's worse in recruitment.
I blame the Internet and its ability to enable people who have no discernible advertising skills to post hundreds of job ads, for under a few hundred quid, in less than the time it takes to write a job ad.
So, what is advertising? What's its purpose?
Here's probably the best definition from marketing pioneer Daniel Starch:
"The…
Read more about ""Pay no attention to that man behind the curtain""
Before writing this blog, I crowdsourced the opinions of anyone who cared to express one.
I was surprised by the results. I was expecting more recruiters to say that the only way to find passive candidates was to source them directly. Maybe those recruiters were all the Recruitment Agency Expo at Olympia that day.
I was especially encouraged by the comments posted by non-recruiters (also sometimes known as candidates and clients) – many of whom suggested…
Read more about "Do passive candidates read job adverts?"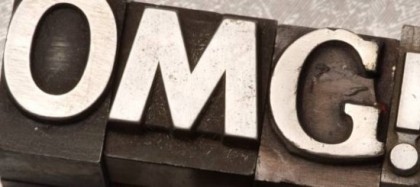 I sometimes see job ads where the recruiter is at least trying to sell the job. But sometimes it just looks plain ugly. More on this at the end.
One of the many ways of getting your ad noticed and then read, is to ask the reader a question.
Typically these would be questions that relate to the needs or issues of interest or concern to the target audience. Off the top of my head, something like:
"Hit every target and still haven't been promoted?"
It…
Read more about ""How do I get someone to read my job ads?""