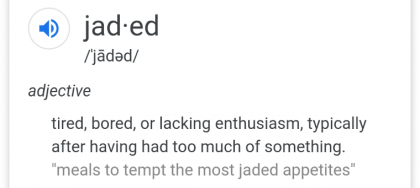 Ask any agency recruiter and they'll probably tell you that they believe they're better at finding the best candidates than most hiring companies – regardless of whether those hiring companies have their own internal recruitment function.
If you've ever looked at job ads or received any messages from recruiters, you might struggle to agree with them – if only because most of those ads, private messages and emails all look and sound the same.
If we can…
Read more about "How talent might be reading your job ads, emails and LinkedIn messages."
One of the things I've learnt over the years is that effective recruitment is usually the result of lots of small marginal gains.
If looked at in isolation these small margins might seem to be trivial or inconsequential, but when looked at collectively, they'll often be the difference between filling a job first time and it becoming a millstone around your neck for the next 6 months.
If we can all agree that recruitment is only really about two areas of…
Read more about "It's the little things…"
"It depends."
That's probably the most common start to an answer I give to any question I get in relation to our copywriting training.
"How long should my job ad be?"
"It depends. Who's the target audience and how much info do you need to share with them?"
"What tone of voice should I use?"
"It depends. Is the ad aimed at Accountants or Graduates?"
It also extends to many other things in recruitment.
Is everyone a passive candidate? Maybe.…
Read more about "Recruitment is a portal into the valley of darkness."