England, my England…
Posted by Mitch on 28th June 2018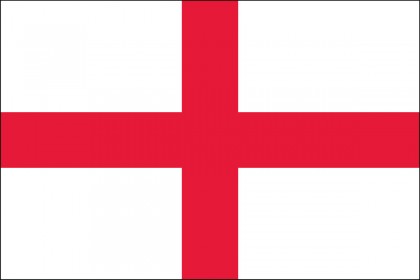 I stopped watching England play football 2 years ago.
The Iceland Incident was the final straw for me. It's not that I hadn't seen England bottle it in big games before – it's just that the Iceland game bore witness to a level of mindfuckingly gargantuan incompetence that took me by surprise. It was so bad, I didn't even shout at the telly.
I'd been watching England play football as far back as the 1970 World Cup. That was the World Cup won by what many experts believe was the best football team ever; Brazil. Interestingly, that 1970 England team was also considered to be better than the England team that won it in 1966.
So, as young boy in 1970 – who had just fallen in love with playing football and who thought England was the best team in the world – watching them surrender a 2-goal lead in the quarter finals to Germany and lose 3-2, was just the start of the mindfucking.
Since then I've watched them play abysmal football in too many tournaments to mention. That's the tournaments they even qualified for. Only England seemed capable of hanging on to 0-0 draws with teams like Morocco and Algeria at World Cups. And there was 'the fan thing'. You know, people who had England tattooed on their chest, only they spelt it 'Ingurlund'.
Watching England hasn't been a lot fun – with Italia 90 and those brief few years under Venables and Hoddle being notable exceptions. And even then we all had to endure Euro 96 and France 98 when we played well and couldn't handle taking penalties.
It's been like sitting at a Blackjack table, losing big early, then spending the rest of the day chasing your money. Two years ago, I decided to cut my losses.
Now I hear England are playing well at a World Cup. So well that I relented and watched the highlights of both games. The trouble is, I've seen England play decent football before, only to then a) not be able to win in 120 minutes and b) always lose on penalties.
And let's not kid ourselves about the penalties thing just being "a run of bad luck". Penalties are the final arbiter of whether a footballer has the mental strength to perform under extreme pressure – and England haven't had that mental strength.
Some people may label me a "fair weather fan" despite me having put up with more than 40 years of some of the worst of that weather.
Others may say I'm unpatriotic. I guess patriotism depends on how you define it. I just happen to be one of those people who doesn't think my country is superior to any other country because I happened to have been born in it.
So, what do I do?
Do I go back into the casino?
Can anyone lend me some money?